GET TICKET.
$40
Ticket
---
Get your ticket now for admission to this live event and get a complementary copy of Isabel's new book, The Soul of a Woman, delivered right to your door!
Join Isabel Allende and Alicia Garza live to celebrate the release of The Soul of a Woman.
Dominican University of California's Institute for Leadership Studies and Book Passage welcome Isabel Allende and Alicia Garza on March 4, 2021.
"When I say that I was a feminist in kindergarten, I am not exaggerating," begins Isabel Allende, in her latest release, The Soul of a Woman.
As a child, she watched her mother, abandoned by her husband, provide for her three small children without "resources or voice." Isabel became a fierce and defiant little girl, determined to fight for the life her mother couldn't have.
As a young woman coming of age in the late 1960s, she rode the second wave of feminism. Among a tribe of like-minded female journalists, Allende for the first time felt comfortable in her own skin, as they wrote "with a knife between our teeth" about women's issues. She has seen what the movement has accomplished in the course of her lifetime. And over the course of three passionate marriages, she has learned how to grow as a woman while having a partner, when to step away, and the rewards of embracing one's sexuality.
So what feeds the soul of feminists—and all women—today? Isabel will join us to talk about The Soul of a Woman, and about every woman's need to be safe, to be valued, to live in peace, to have their own resources, to be connected, to have control over our bodies and lives, and above all, to be loved.
On all these fronts, there is much work yet to be done, and this book, Allende hopes, will "light the torches of our daughters and granddaughters with mine. They will have to live for us, as we lived for our mothers, and carry on with the work still left to be finished."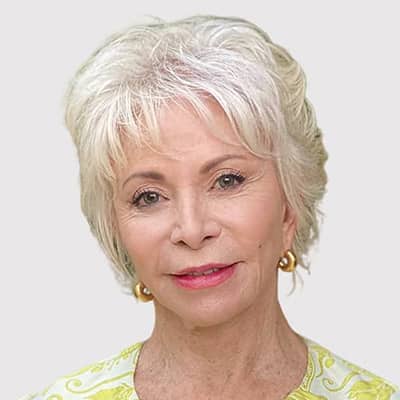 Isabel Allende is one of the most widely read authors in the world, having sold more than 75 million books. Chilean born in Peru, Isabel won worldwide acclaim in 1982 with the publication of her first novel, The House of the Spirits, which began as a letter to her dying grandfather. Since then, she has authored more than twenty-five bestselling and critically acclaimed books, including Of Love and Shadows, Eva Luna, Daughter of Fortune, Island Beneath the Sea, Paula, The Japanese Lover, and Long Petal of the Sea. Her work has been translated into more than forty-two languages. Her books entertain and educate readers by interweaving imaginative stories with significant historical events.
In addition to her work as a writer, Isabel devotes much of her time to human rights causes. In 1996, following the death of her daughter Paula, she established a charitable foundation in her honor, which has awarded grants to more than 100 nonprofits worldwide, delivering life-changing care to thousands of women and girls. More than 8 million have watched her TED Talks on leading a passionate life. She has received fifteen honorary doctorates, including one from Harvard University, was inducted into the California Hall of Fame, received the PEN Center Lifetime Achievement Award, and the Anisfield-Wolf Lifetime Achievement Award. In 2014, President Barack Obama awarded Allende the Presidential Medal of Freedom, the nation's highest civilian honor, and in 2018 she received the Medal for Distinguished Contribution to American Letters from the National Book Foundation. She lives in California.
Her website is isabelallende.com.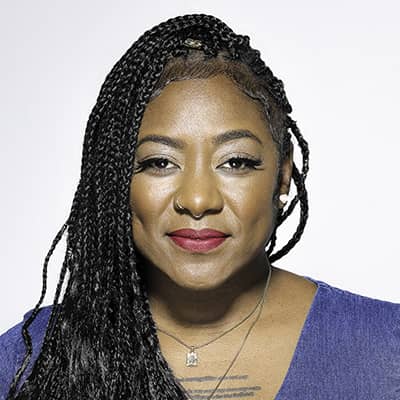 Alicia Garza founded the Black Futures Lab to make Black communities powerful in politics. In 2018, the Black Futures Lab conducted the Black Census Project — the largest survey of Black communities in over 150 years. An innovator, strategist, organizer, and cheeseburger enthusiast, she is the co-creator of #BlackLivesMatter and the Black Lives Matter Global Network, an international organizing project to end state violence and oppression against Black people. The Black Lives Matter Global Network now has 40 chapters in 4 countries.
Alicia serves as the Strategy & Partnerships Director for the National Domestic Workers Alliance, the nation's premier voice for millions of domestic workers in the United States. She is also the co-founder of Supermajority, a new home for women's activism. She shares her thoughts on politics and pop culture on her podcast, Lady Don't Take No.
Alicia was born and raised in the Bay Area, lives and loves in Oakland, California, and she warns you — hashtags don't start movements. People do.