GET TICKET.
$25
Ticket
---
Get your ticket now and then join us for this live event Wednesday, April 28th!
Join Kara Goldin, Founder and CEO of Hint, Inc., in this live, online Business Edge Briefing.
The Bay-Area's Kara Goldin turned her unsweetened flavored water into one of the most successful beverage businesses of our time and has been named one of InStyle's Badass 50, Fast Company's Most Creative People in Business, Fortune's Most Powerful Women Entrepreneurs and EY Entrepreneur of the Year for Northern California.
On Wednesday, April 28th, Kara will join Dominican University of California's Business Edge Briefings series for a rare opportunity to gain insights and proven advice unlike anything you'll find in the conventional business press. In a live, online chat, Kara will share real honest stories from her life with observations that might just change how you think about your own.
Whether you want to get healthy, start a company, break an addiction, find a new career or just grow in life, this conversation will inspire you to just go for it and help you find the courage to get there.
As she started to achieve her goals, Kara found herself being called "fearless," "confident" and even "unstoppable," but nothing could be further from the truth. Her new memoir, Undaunted, shares real stories about her own fears and doubts, the challenges she encountered and what she did to overcome them to eventually build a great business and a life she loves.
Join us to discover Kara's journey, to learn how we all can follow her example to accept our fears, and how we can each decide to be undaunted.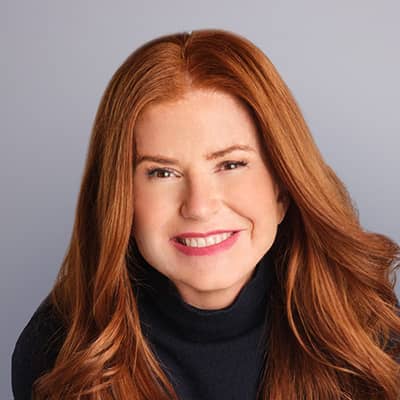 Kara Goldin is the Founder and CEO of Hint, Inc., a healthy lifestyle brand that produces the leading, award-winning, unsweetened flavored water, as well as a scented sunscreen that is oxybenzone and paraben-free.
Kara has received numerous accolades, including being named EY Entrepreneur Of The Year 2017 Northern California, one of In Style's 2019 Badass 50, one of Fast Company's Most Creative People in Business and one of Fortune's Most Powerful Women Entrepreneurs. The Huffington Post listed her as one of six disruptors in business, alongside Steve Jobs and Mark Zuckerberg.
Previously, Kara was at AOL, where she helped lead the growth of its shopping and ecommerce business to over $1 billion.
In 2016, she launched The Kara Network, a mentoring platform to help other entrepreneurs, and she recently launched the podcast Unstoppable, where she interviews disruptors across various industries.
With Support from These Community Partners
© 2021 Dominican University of California. All rights reserved.