The Institute for Leadership Studies
and Book Passage present
in conversation with Zoë Elton
What happens when we are brave enough to speak our truths to the ones we love the most?
Join award-winning actress and activist Laura Dern for a deeply personal conversation with film curator Zoë Elton on love, art, ambition, and legacy, inspired by her own heart-to-hearts.
During the pandemic, Laura and her mother Diane began walking and were able to break down the traditional barriers between mothers and daughters. They spoke honestly about the moments in their lives that impacted them deeply, and their new book – Honey, Baby, Mine – a compilation of their reflections, taking readers on an intimate tour of their lives and revealing universal lessons.
These moderated conversations with Laura and Diane are a celebration of the power of leaving nothing unsaid, and will make you want to call the people you love the most and start talking.
Tickets to this event include access to the event with Laura and Zoe and a signed copy of Honey, Baby, Mine.
Laura Dern is an award-winning actress, producer, creator, and activist. She has received a number of accolades, including an Academy Award, an Emmy, and five Golden Globe Awards. Dern is also a passionate environmentalist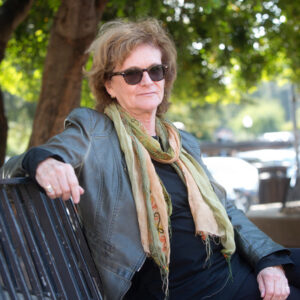 Zoë Elton is a British-born film curator, writer and interviewer. She serves as director of programming for Mill Valley Film Festival, where her creative leadership and vision drive MVFF's well-regarded international programming, tributes and initiatives. Her Mind the Gap initiative has established MVFF as a leading voice on issues of gender equity in film; her other initiatives include Active Cinema; ¡Viva el Cine!; and MVFF's pioneering Videofest. She nominates for the Independent Spirit Awards, is on advisory boards for Mendocino Film Festival and Frame of Mind Films; her onstage interviews have taken place at Skywalker Ranch, ILM, Fespaco (Burkina Faso)—as well as MVFF.