Louann Brizendine
in conversation with Tiffany Shlain
Celebrating the release of
In person, at Angelico Concert Hall,
Dominican University of California
Wednesday, April 27, 2022
"This is an important book. I want all women to read it. I wish I had read it years ago!" —Jane Fonda
"Dr. Louann Brizendine's The Upgrade is uplifting and upbeat about the physical, mental, and social health of women in the upper chamber of the life cycle. As she did in The Female Brain (a bible for all women), Dr. Brizendine writes clearly and jauntily, this time explaining why, generally, we get happier as we age. The Upgrade is an engrossing read, rich with science and psychology and hopefulness." —Leslie Stahl, correspondent, 60 Minutes
Welcome to the better half of your life. The New York Times bestselling author of The Female Brain explains how a woman's brain gets "upgraded" in midlife, inspiring and guiding women to unlock their full potential.
Dr. Louann Brizendine was among the first to explain why women think, communicate, and feel differently than men. Now, inspired by her own experiences and those of the thousands of women at her clinic, she has a message that is nothing short of revolutionary: in the time of life typically known as menopause, women's brains are reshaped, for the better, in a way that creates new power, a bracing clarity, and a laser-like sense of purpose if you know how to seize it.
With guidance for navigating the perimenopausal and menopausal storm while it lasts, and actionable, science-backed steps for preserving brain health for the rest of your life, The Upgrade is a stunning roadmap, told through intimate stories, to a new brain state and its incredible possibilities. Dr. Brizendine explains the best science-backed strategies for:
• Hormones: If timed and handled properly, hormone management can save your life. Brizendine cuts through the controversy to give you the latest guidance for HRT.
• Exercise: Leg strength correlates directly with healthy brain function at age 80. Here are the strategies for maintaining your strength.
• Sleep: It's critical for maximizing the Upgrade, and Brizendine shares how to achieve healthy rest during challenging transitions.
• Mindset: Brizendine shows how to seize the opportunities of your midlife brain changes by shifting your mindset and vision with intention.
• Brain Health: The Upgraded brain requires special care when it comes to sugar, alcohol, inflammatory foods, and the microbiome. Here's advice for fueling and maintaining cognitive function for decades.
The Upgrade amounts to a celebration of how women step into their power and an entirely new—and radically positive—understanding of aging.
Louann Brizendine photo by Michelle Pattee; Tiffany Shlain photo courtesy of the author
Dr. Louann Brizendine, MD, is a clinical professor of psychiatry at the University of California, San Francisco and the author of The Female Brain and The Male Brain. She is founder and director of the Women's Mood and Hormone Clinic and the Teen Girls' Mood and Hormone Clinic, and she lives with her husband in the San Francisco Bay Area.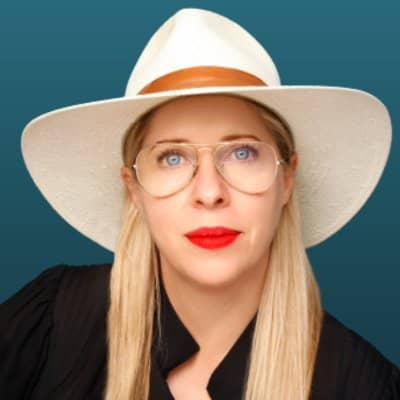 Tiffany Shlain is an Emmy-nominated filmmaker, founder of the Webby Awards. and author of the national bestselling book 24/6: The Power of Unplugging One Day a Week winner of the Marshall McLuhan Outstanding Book Award.
Tiffany's work has received over 80 awards and distinctions including being selected for the Albert Einstein Foundation's Genius: 100 Visions of the Future.  Her films which have a focus on neuroscience, and the relationship between technology and humanity, and have premiered at top festivals including Sundance. The Museum of Modern Art in New York premiered her new live Spoken Cinema performance Dear Human. Tiffany's work has been featured in The New York Times, The Washington Post, NPR, Elle, and Jeopardy.