Join us at Angelico Hall this fall.
And explore the archives of our 2020-2021 and 2021-2022 Leadership Lecture Series programs any time.
We're proud to host this fall's Leadership Lecture Series, featuring in-person conversations with Tom Felton, Temple Grandin, and Patti Smith..
We encourage you to explore video archives of recent lectures, including remarkable, inspiring conversations with Frank Bruni, Dorothy Wickenden, Elizabeth Alexander, Valerie Biden Owens Louann Brizendine, and Eric Holder; U.S. Congressman Adam Schiff, Douglas Tallamy, and Lidia Bastianich; with Robert Reich, Isabel Allende, Sharon Stone, and Heidi Kühn; and with Chasten Buttigieg, Jon Meacham, and the Reverend Al Sharpton.
Get tickets now for this fall's in-person events, each offered live at Angelico Hall.
Click the corresponding event to learn more and to view the archive of recent online events.
Join us live at Angelico Hall.
Tom Felton
in conversation with Noah Griffin
LIVE: Sunday, October
23

, 2022


2:00 PM

PT
Beyond the Wand
Tom Feltonis an English actor, best known for playing Draco Malfoy in the Harry Potter films. He has also appeared in Rise of the Planet of the Apes, Belle, The Flash, A United Kingdom, The Forgotten Battle and 2.22 A Ghost Story in London's West End. He lives in London with his dog Willow.
Temple Grandin
LIVE: Wednesday,
October 26

, 2022


7:00 PM

PT
Visual Thinking
Temple Grandin is a professor of animal science at Colorado State University and the author of the New York Times bestsellers Animals in Translation, Animals Make Us Human, The Autistic Brain, and Thinking in Pictures, which became an HBO movie starring Claire Danes. Dr. Grandin has been a pioneer in improving the welfare of farm animals as well as an outspoken advocate for the autism community. She resides in Fort Collins, Colorado.
Patti Smith
LIVE: Wednesday, November 30, 2022

7:00 PM

PT
A Book of Days
Patti Smith is the author of the National Book Award winner Just Kids, as well as M Train, Year of the Monkey, and numerous collections of poetry and essays. Her seminal album Horses has been hailed as one of the top 100 albums of all time. In 2005, the French Ministry of Culture awarded Smith the title of Commandeur des Arts et des Lettres; she was inducted into the Rock and Roll Hall of Fame in 2007, and was awarded the key to New York City in 2021.
View the archives of these recent Leadership Lecture Series events.
Eric Holder
Our Unfinished March
Eric Holder, former U.S. Attorney General, shares a brutal, bloody, and at times hopeful history of the vote; a primer on the opponents fighting to take it away; and a playbook for how we can save our democracy before it's too late.
Louann Brizendine
The Upgrade
Dr. Louann Brizendine details her own experiences and those of the thousands of women at her clinic, sharing a message that is nothing short of revolutionary: in the time of life typically known as menopause, women's brains are reshaped, for the better, in a way that creates new power, a bracing clarity, and a laser-like sense of purpose if you know how to seize it.
Elizabeth Alexander
The Trayvon Generation
Elizabeth Alexander, Pulitzer Prize finalist and New York Times bestselling author and poet, offers a galvanizing meditation on the power of art and culture to illuminate America's unresolved problem with race.
Dorothy Wickenden
The Agitators
Dorothy Wickenden, the executive editor of The New Yorker, shares riveting, provocative, and revelatory history of abolition and women's rights, told through the story of three women — Harriet Tubman, Frances Seward, and Martha Wright—in the years before, during and after the Civil War.
Frank Bruni
Beauty of Dusk
Douglas Tallamy's New York Times bestseller Nature's Best Hope, urges homeowners to take conservation into their own hands. Now, he is turning his advocacy to one of the most important species of the plant kingdom—the mighty oak tree.
Congressman Adam Schiff
Midnight in Washington
Congressman Adam Schiff shares his vital, inside account of American democracy in its darkest hour – and a warning that the forces of autocracy unleashed by Trump remain as potent as ever.
Douglas Tallamy
The Nature of Oaks
Douglas Tallamy's New York Times bestseller Nature's Best Hope, urges homeowners to take conservation into their own hands. Now, he is turning his advocacy to one of the most important species of the plant kingdom—the mighty oak tree.
Lidia Bastianich
Lidia's a Pot, a Pan, and a Bowl
Lidia Bastianich—doyenne of Italian cooking—makes Italian cooking easy for everyone with this new, beautifully designed, easy-to-use cookbook. Lidia's a Pot, a Pan, and a Bowl shares more than 100 homey, simple-to-prepare recipes that require fewer steps and fewer ingredients (not to mention fewer dirty pots and pans), without sacrificing any of their flavor.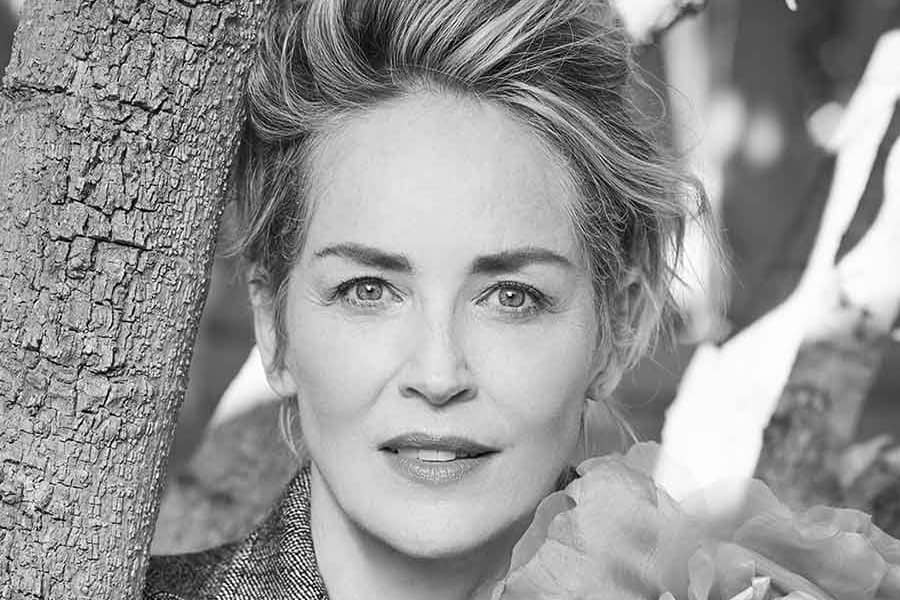 Sharon Stone
The Beauty of Living Twice
Sharon Stone is an actress, human rights activist, artist, mother, daughter, sister, and writer. She has been honored with a Nobel Peace Summit Award, a Harvard Humanitarian Award, a Human Rights Campaign Humanitarian Award, and an Einstein Spirit Award, as well as many other accolades. She currently lives in Los Angeles with her family.
Heidi Kühn
Breaking Ground
Heidi's Kühn's memoir Breaking Ground, documents her commitment to fostering peace and raising awareness – a driving force in her life from her early days as a student at the University of California, Berkeley, to her time as a reporter in Juneau, Alaska, covering the Exxon Valdez oil spill and US-Russia relations.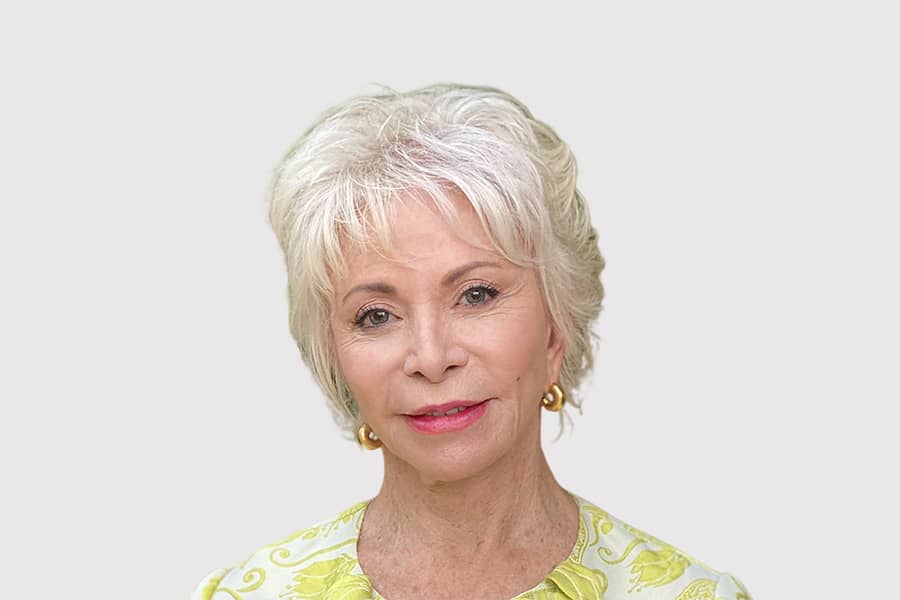 Isabel Allende
The Soul of a Woman
Isabel Allende, celebrated author, international human-rights advocate, and 2014 Presidential Medal of Freedom award recipient discusses her new book, The Soul of a Woman, which offers and passionate and inspiring meditation on what it means to be a woman.
Robert Reich
The System: Who Rigged It. How We Fix it.
Robert Reich, The Chancellor's Professor of Public Policy at the Goldman School of Public Policy at the University of California, Berkeley, discusses his latest book, The System: Who Rigged It, How We Fix It, which shows how wealth and power have interacted to install an elite oligarchy, eviscerate the middle class, and undermine democracy.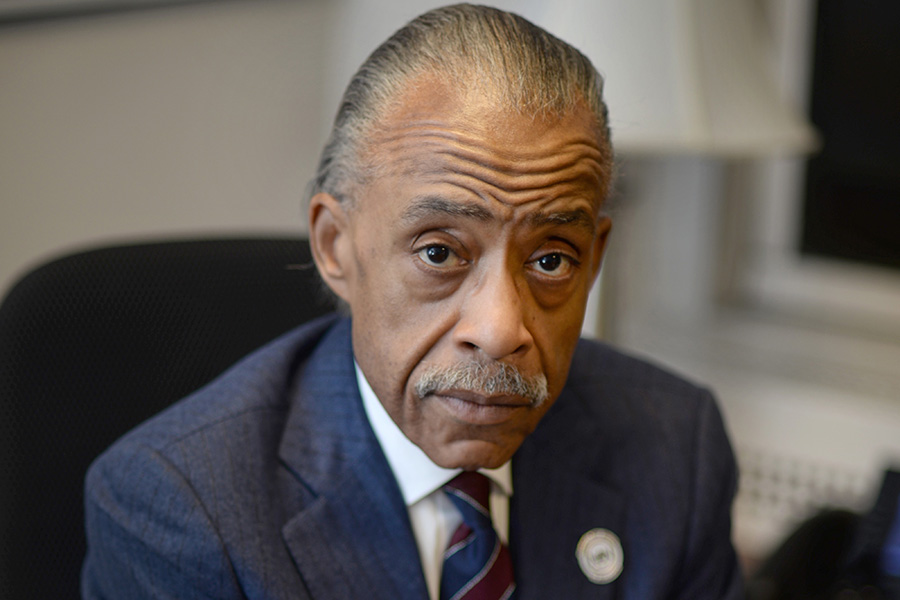 Al Sharpton
in conversation with Alicia Garza
Rise Up: Confronting a Country at the Crossroads
Al Sharpton talks with Alicia Garza, co-founder of Black Lives Matter, about his new book Rise Up and offers contemporary lessons for anyone who's stood at the crossroads of their personal or political life, weighing their choices of how to proceed.
Jon Meacham
in conversation with Dr. Clayborne Carson
His Truth is Marching On: John Lewis and the Power of Hope
Jon Meacham, Pulitzer Prize-winning author and historian, talks with legendary civil rights pioneer Dr. Clayborne Carson about his just-released, intimate portrait of longtime U.S. congressman John Lewis — and of the power of hope that fueled this civil rights icon and helped lead a nation.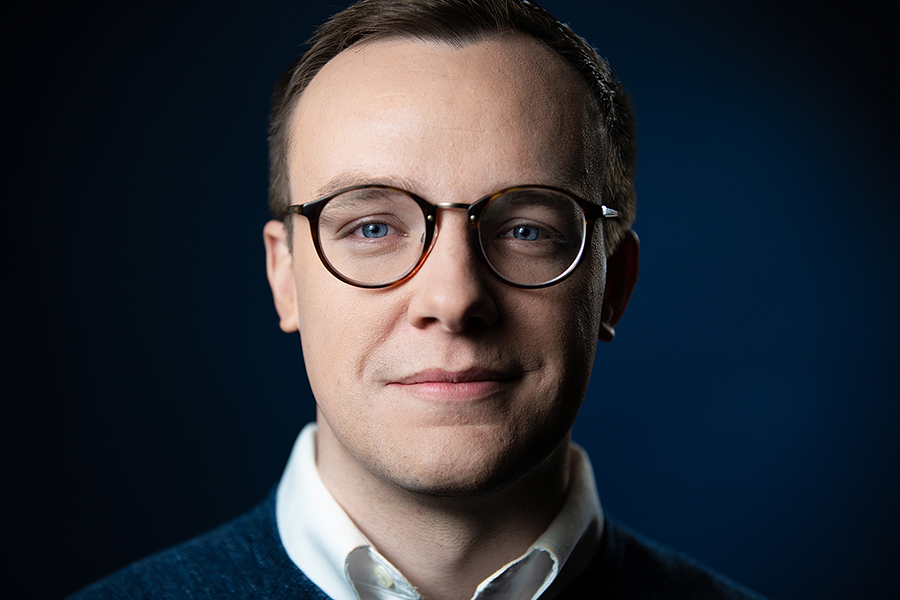 Chasten Buttigieg
in conversation with Andrew Sean Greer
I Have Something to Tell You
Chasten Butttigieg presents his memoir, I Have Something to Tell You, in conversation with Pulitzer Prize winner Andrew Sean Greer, sharing his experiences growing up gay in his small Midwestern town; his life as the husband of former Democratic presidential candidate Pete Buttigieg; and his hope for America's future.