Join us this fall for three dynamic conversations.
At Dominican University of California, we continue to do all we can to prepare ethical leaders and support globally responsible citizens — even as the COVID-19 pandemic demands that we adapt to deliver our longest-running and most essential community programs.
We're pleased to continue our Leadership Lecture Series with new live sessions featuring U.S. Congressman Adam Schiff, Douglas Tallamy, and Lidia Bastianich. We encourage you to explore last fall's archived lectures, including conversations with Robert Reich, Isabel Allende, Sharon Stone, and Heidi Kühn, as well as with Chasten Buttigieg, Jon Meacham, and the Reverend Al Sharpton.
Join us for the 2021 Fall Leadership Lecture Series.
Order your ticket today, and receive a complimentary book as our thanks for joining.
Congressman Adam Schiff
Celebrating the release of his new book
Live, in person, at the Angelico Concert Hall, Dominican University of California
Friday, October 15, 7:00 PM PST
Douglas Tallamy
Celebrating the release of his new book
Live, in person, at the Angelico Concert Hall, Dominican University of California
Wednesday, October 27, 7:00 PM PST
Lidia Bastianich
Celebrating the release of her new book
via exclusive online broadcast
Wednesday, November 10, 5:30 PM PST
Explore the 2020-2021 Season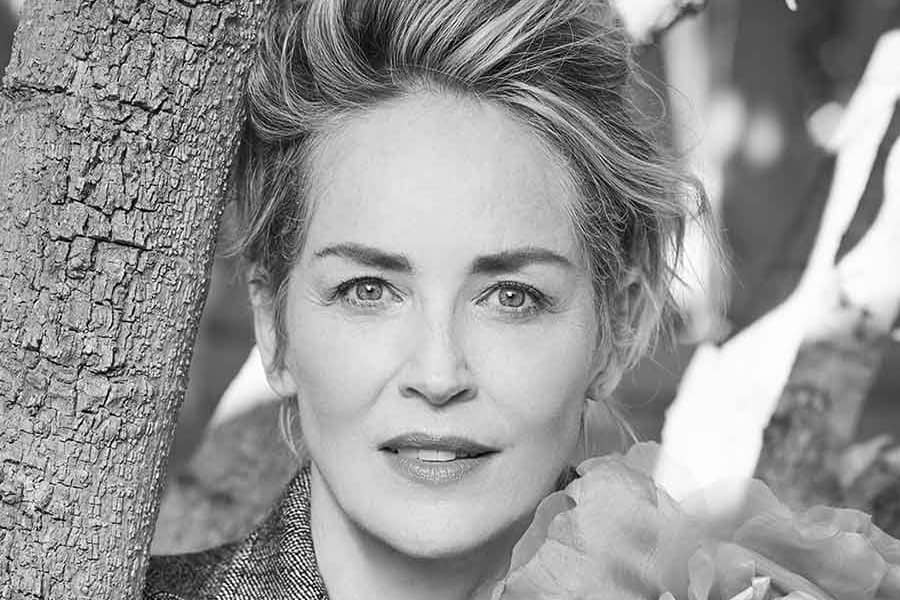 Sharon Stone
The Beauty of Living Twice
Sharon Stone is an actress, human rights activist, artist, mother, daughter, sister, and writer. She has been honored with a Nobel Peace Summit Award, a Harvard Humanitarian Award, a Human Rights Campaign Humanitarian Award, and an Einstein Spirit Award, as well as many other accolades. She currently lives in Los Angeles with her family.
Heidi Kühn
Breaking Ground
Heidi's Kühn's memoir Breaking Ground, documents her commitment to fostering peace and raising awareness – a driving force in her life from her early days as a student at the University of California, Berkeley, to her time as a reporter in Juneau, Alaska, covering the Exxon Valdez oil spill and US-Russia relations.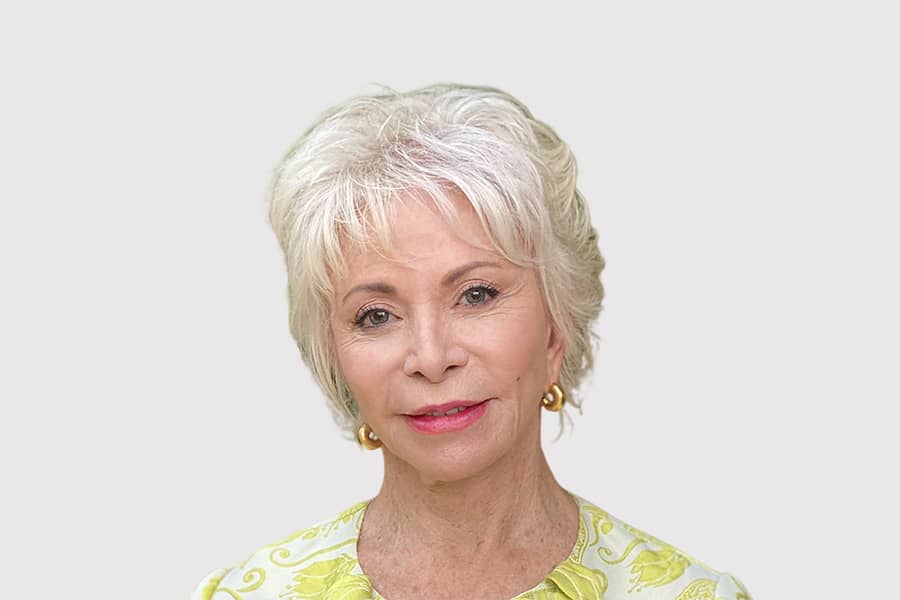 Isabel Allende
The Soul of a Woman
Isabel Allende, celebrated author, international human-rights advocate, and 2014 Presidential Medal of Freedom award recipient discusses her new book, The Soul of a Woman, which offers and passionate and inspiring meditation on what it means to be a woman.
Robert Reich
The System: Who Rigged It. How We Fix it.
The Chancellor's Professor of Public Policy at the Goldman School of Public Policy at the University of California, Berkeley, Robert Reich discusses his latest book, The System: Who Rigged It, How We Fix It, which shows how wealth and power have interacted to install an elite oligarchy, eviscerate the middle class, and undermine democracy.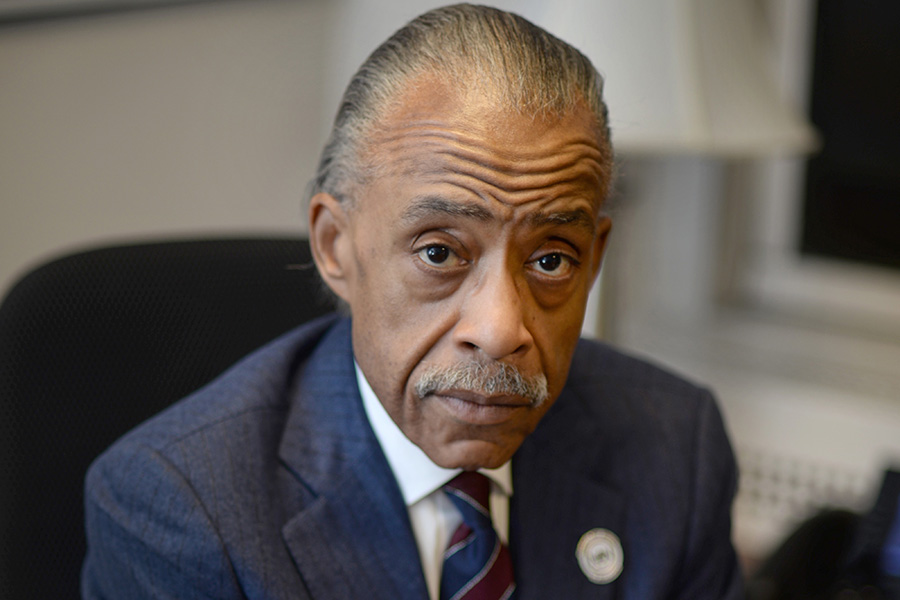 Al Sharpton
in conversation with Alicia Garza
Rise Up: Confronting a Country at the Crossroads
Civil rights leader Al Sharpton talks with Alicia Garza, co-founder of Black Lives Matter, about his new book Rise Up and offers contemporary lessons for anyone who's stood at the crossroads of their personal or political life, weighing their choices of how to proceed.
Jon Meacham
in conversation with Dr. Clayborne Carson
His Truth is Marching On: John Lewis and the Power of Hope
Pulitzer Prize-winning author and historian Jon Meacham talks with legendary civil rights pioneer Dr. Clayborne Carson about his just-released, intimate portrait of longtime U.S. congressman John Lewis — and of the power of hope that fueled this civil rights icon and helped lead a nation.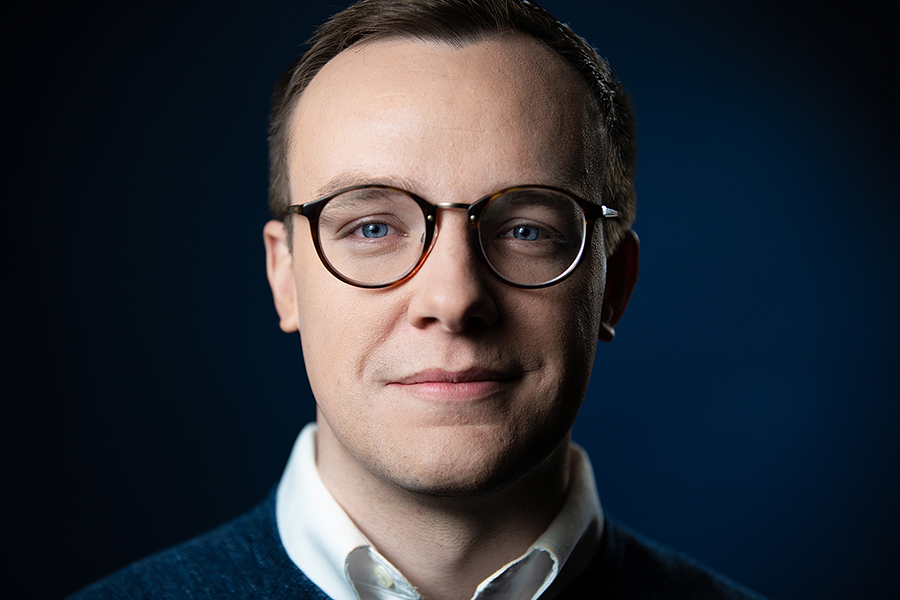 Chasten Buttigieg
in conversation with Andrew Sean Greer
I Have Something to Tell You
Author Chasten Butttigieg presents his memoir, I Have Something to Tell You, in conversation with Pulitzer Prize winner Andrew Sean Greer, sharing his experiences growing up gay in his small Midwestern town; his life as the husband of former Democratic presidential candidate Pete Buttigieg; and his hope for America's future.
Join us live for these important conversations.
For more than 15 years, our Institute for Leadership Studies has hosted our Leadership Lecture Series, in partnership with Book Passage, on our San Rafael, California campus. Ticket revenue has helped fund a variety of Institute initiatives including our Leadership Learning Lab, the Leadership Minor, LeaderShape, and our Global Ambassador program.
For now, the COVID-19 virus continues to make it impossible to gather in person. But, we believe that our current moment requires — perhaps now more than ever — that we continue to bring people together, advocate for change, and improve conditions for us all.
Extending these leadership sessions in this way is something new and exciting for all of us. Particularly because of our current unprecedented challenges, we hope that you'll do all you can to spread the word to include others who share our commitment to leadership and social change.